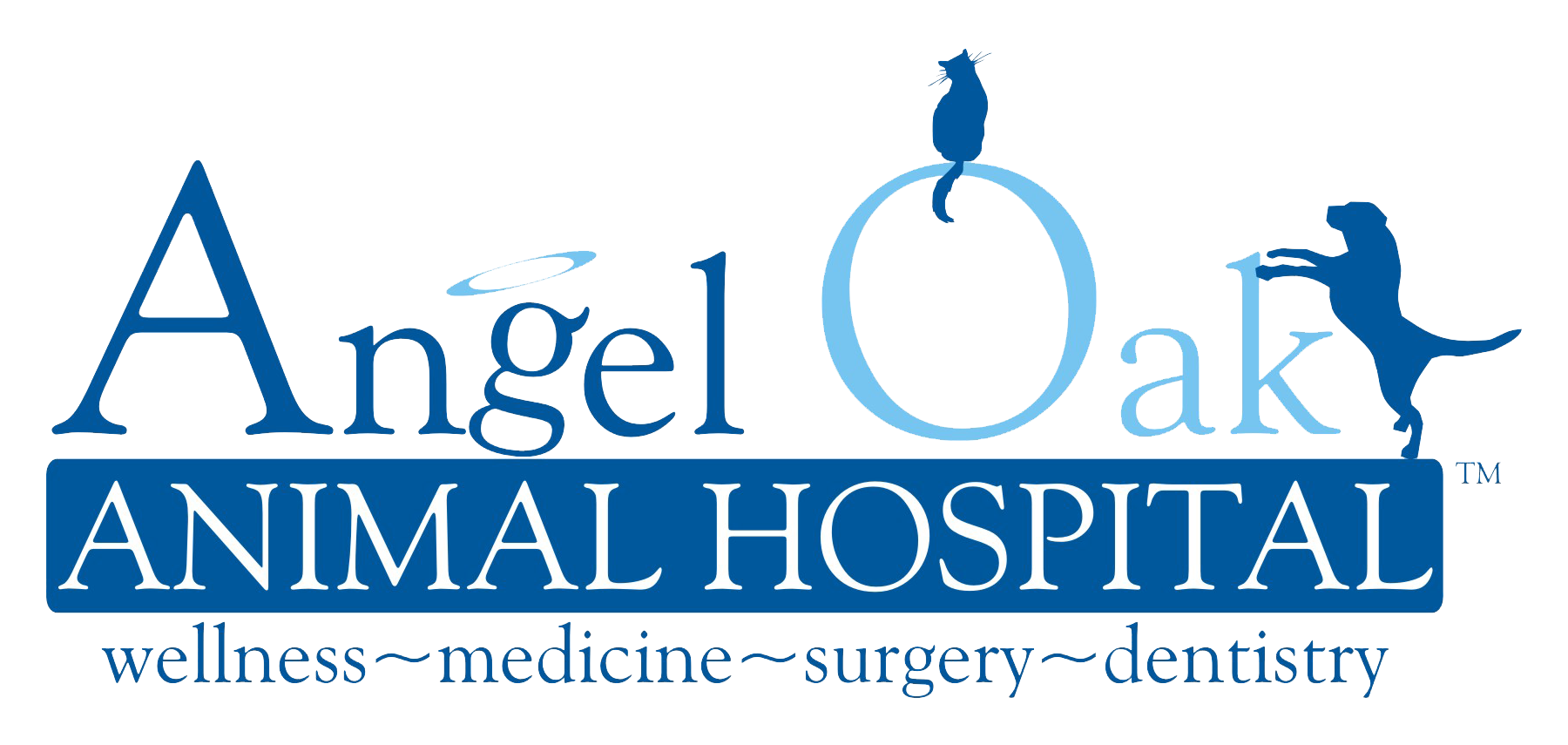 Address
3160 Maybank Highway
Johns Island, SC 29455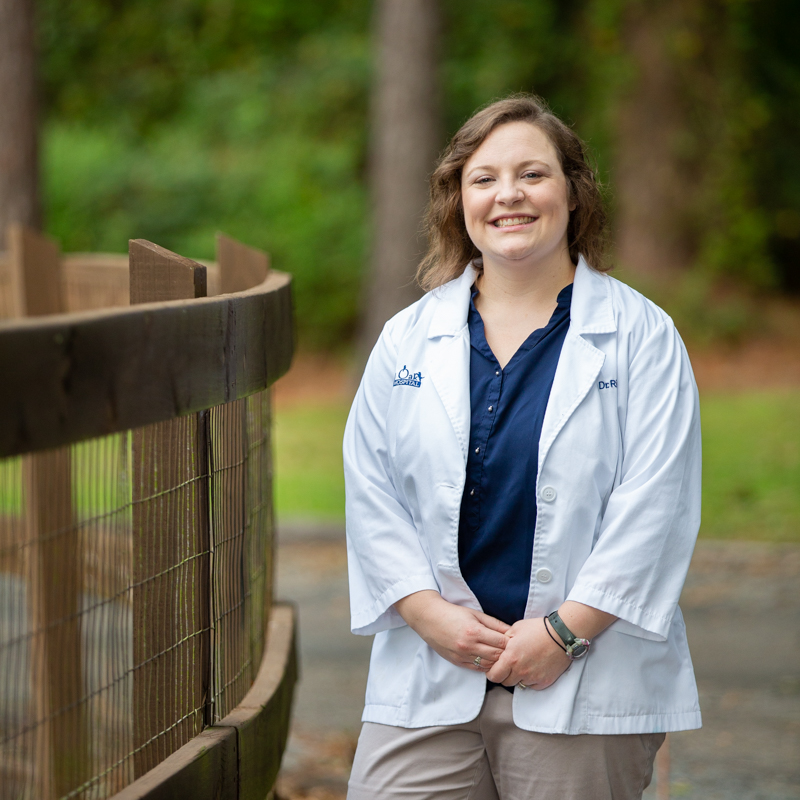 Dr. Elizabeth Rivers
Dr. Elizabeth Rivers grew up in the small town of Pickens, SC. She spent much of her childhood dreaming of becoming a veterinarian and spent the next 18 years achieving that goal. She has been working in veterinary clinics for 11 years. She started as a kennel assistant and became a veterinary assistant. In 2009, she earned her Bachelor of Arts in molecular biology from Colgate University in Hamilton, NY. She graduated magna cum laude and was a member of Beta Beta Beta honor society. At the University Of Georgia College Of Veterinary Medicine she focused on small animal medicine and surgery and was a member of Phi Zeta honor society. In 2014 she graduated cum laude with her Doctor of Veterinary Medicine (DVM) degree.
She was practicing small animal veterinary medicine in Columbia, SC prior to moving to Charleston. She is a member of the South Carolina Veterinary Medical Association (SCVMA), American Veterinary Medical Association (AVMA), and American Animal Hospital Association (AAHA). Dr. Rivers' interests include preventive care, soft tissue surgery, and behavior. She lives on Johns Island, SC with her husband, their 3 dogs, and their cat. Her interests outside veterinary medicine include spending time with her family, volleyball, and woodworking.
ACACIA
Manager
Acacia was born in Cumberland, Maryland, and then moved to Baltimore, MD for college. She attended Stevenson University and graduated with a B.S. in Biology and Chemistry minor. She moved to Charleston with her husband Joshua in May 2014. They have a Mini Dachshund named Lyla and a cat named Mr. Wilson.
While in Baltimore she worked for a large emergency vet clinic, where she gained many valuable skills and knowledge. She realized that this career was her passion, so she decided to pursue a degree in Veterinary Technology, at Penn Foster College. She then decided she wanted a smaller clinical setting where she could really get to know her clients and have a more set schedule. She and her husband also wanted a change in environment and a more outdoor lifestyle at the beach.
Acacia and Joshua got married in October 2016 and enjoy spending time with friends and their dog, Lyla, at the beach.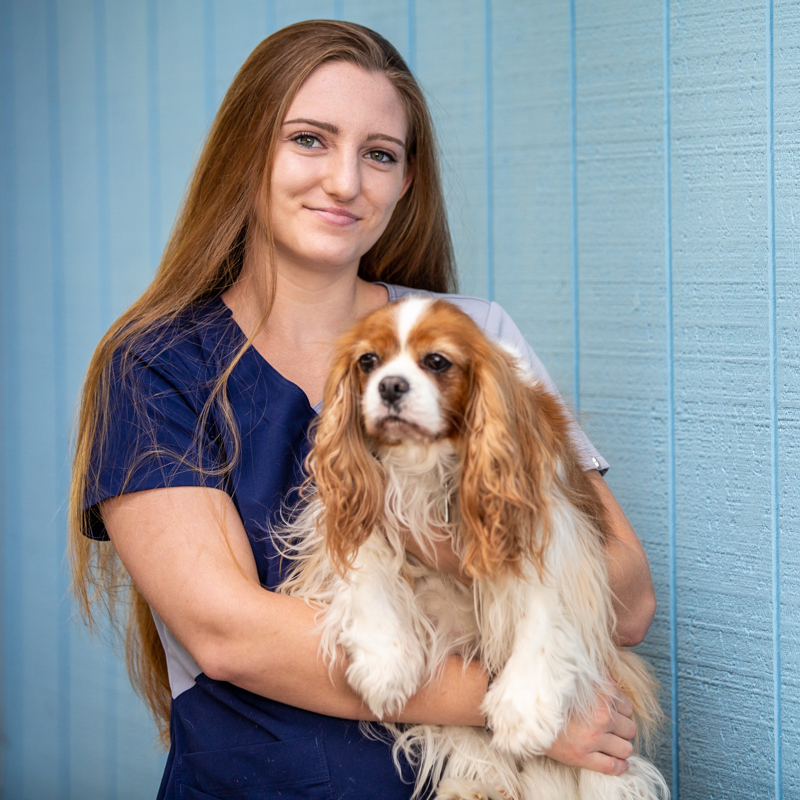 ALYSHA
Alysha was born and raised in a small town outside of Albany, NY. She and her boyfriend, Ryan, then moved to Charleston in early 2017; because of a job transfer for Ryan. They have a small furry family: a german shepherd, Sophie and an orange kitty, Ziggy.
While in New York, she worked at an all cat clinic as an assistant for 2 years. She learned many skills and techniques. After moving to Charleston, she wanted to continue to expand her skills and knowledge in a small animal practice. She hopes to go even further in this career path by starting classes with Penn Foster College to achieve her veterinary technician degree and to become licensed.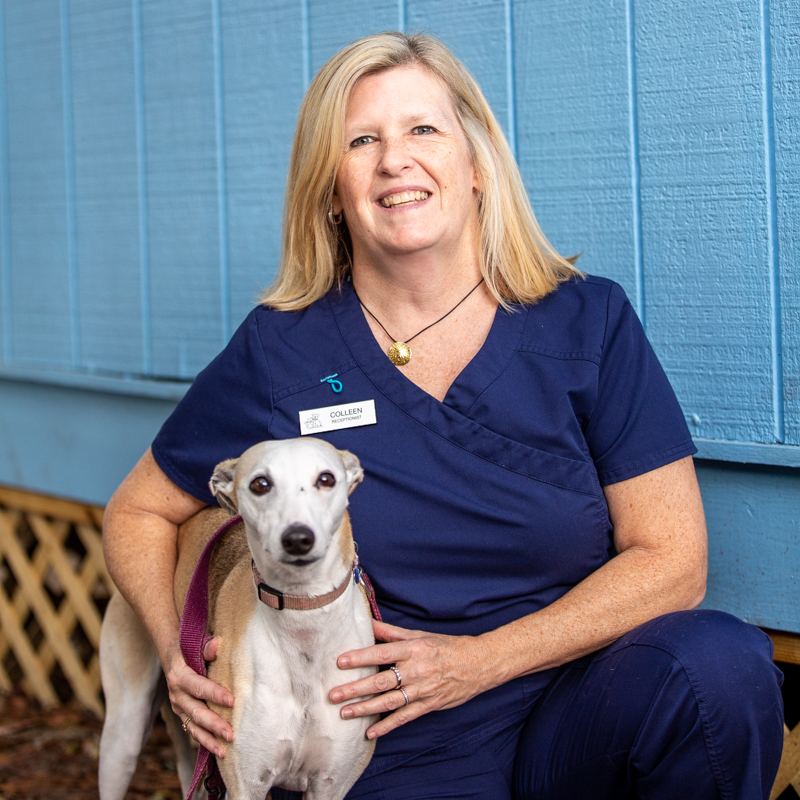 COLLEEN
Colleen was born and raised on Cape Cod Massachusetts. She and her husband Barry recently relocated to the Charleston area the Summer of 2017. They have 2 children Katelyn and Kelsey, as well as 2 grandchildren Aria and Declan. They also share their time with their Whippet April, and 3 cats Prince, Linus, and Rico Suavé. Colleen has been working in the veterinary field for over 18 years holding positions as Receptionist and also as kennel manager. She was also very active in helping out the local shelters by fostering both dogs and cats over the years.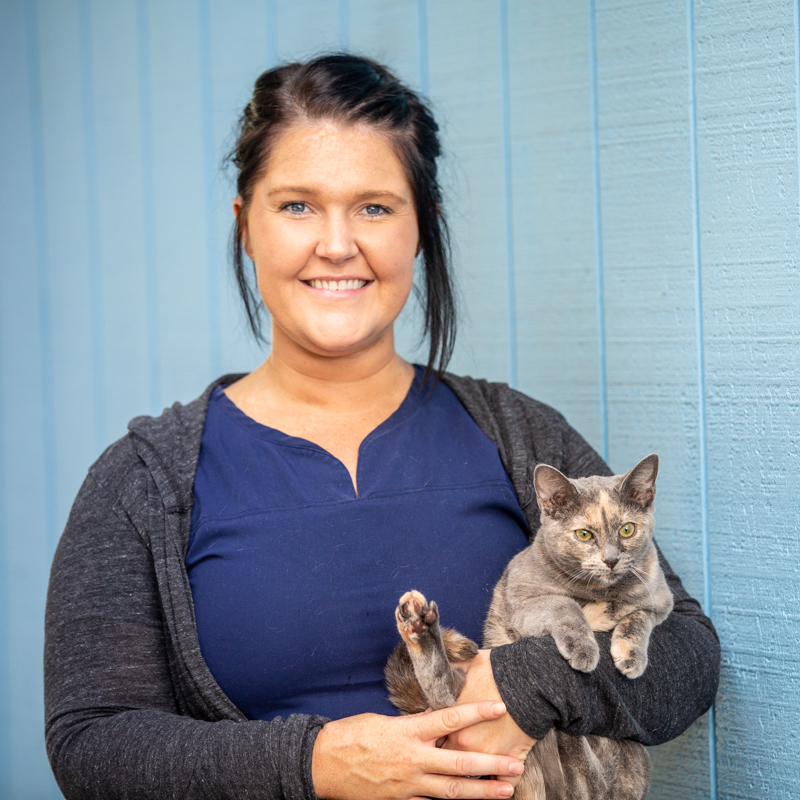 BREE
Bree was born in Ft. Collins, CO, but, raised in Valparaiso, IN, where she met her husband, Jake McMillan. Due to his job, he was relocated to Charleston. They have a beautiful daughter; Lainey, & a sweet cross-eyed cat; Ichabod. 
She attended college in Omaha, NE.  She worked at a large small animal practice as a veterinary assistant while receiving her veterinary technician education. She found this helped her through school, as she was able to observe and begin learning the job early. After graduating, she went on to complete her internship and obtain a full time position with the same clinic. She received superb training & was able to learn from a variety of doctors and technicians. She has also worked at a small animal clinic in Indianapolis, IN, She enjoyed the intimate atmosphere & immediately felt that same connection to Angel Oak. 
She loves being a veterinary technician. She has so much fun utilizing her skills, She loves science, medicine, and most of all she loves the animals and getting to know the clients. Everyday is different & she is constantly learning something new. She can't imagine doing anything else.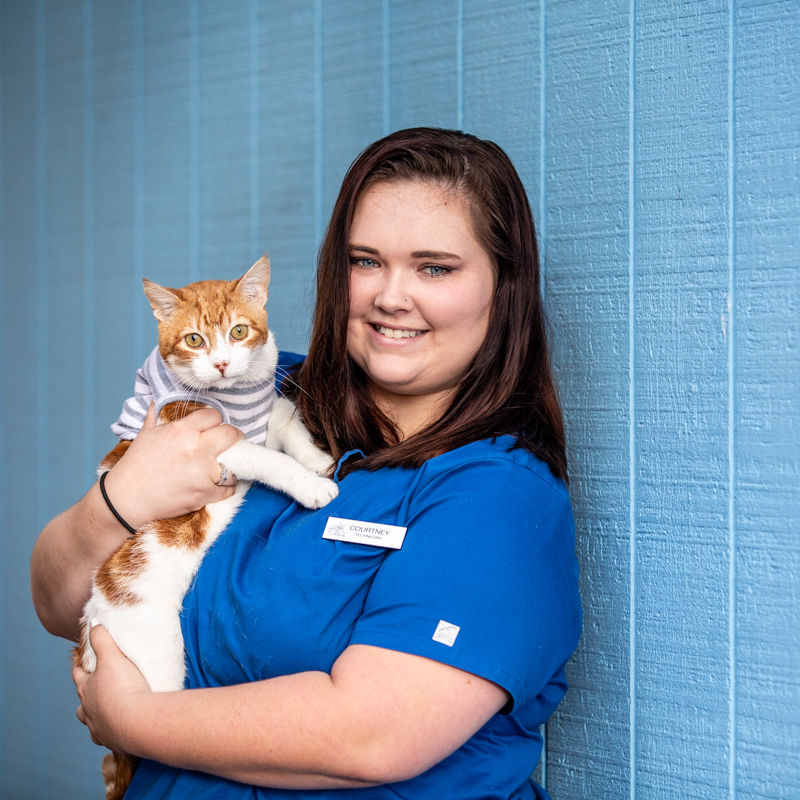 Courtney
Courtney was born in Kalamazoo, Michigan and has lived in Germany, Georgia, and South Carolina. Courtney's love for animals was strong as a little girl, but the pathway to veterinary medicine was paved as a teenager when her Husky, Romeo, was diagnosed with cancer.  
She attended Piedmont Technical College in Newberry, South Carolina and graduated in 2018 with her associate's degree in veterinary technology. She is now a licensed veterinary technician. She moved to Charleston shortly after bringing along her cat Frank and her rats Henri and Cheddar. She later adopted another kitten named Athena.
Before joining the Angel Oak Animal Hospital team, she worked at a small animal clinic in Columbia for 5 years. She started as a kennel assistant and worked her way up to a veterinary assistant. She hopes to continue her education and earn a specialization certificate in veterinary dentistry.